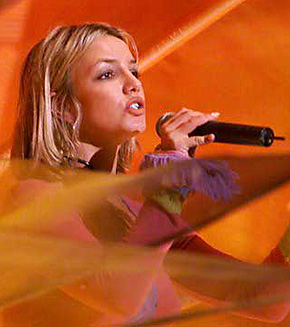 The date was Dec 2 1981, McComb Mississippi. A baby girl named Britney Jean Spears was brought into this world. 17 years later, she would become the youngest female artist in recorded history to receive the Diamond RIAA status for selling over 10 million copies of her debut album. This is the story, of a talented girl from the bayous of Louisiana who had a dream...and accomplished it to its fullest extent.
Britney was a very active girl all the way from the start. She loved being the center of attention, she would dance, sing, kick and scream all over the 3 bedroom cottage style house in her hometown of Kentwood, Louisiana.

One sunny day coming back from riding the go-carts, Britney would start singing to the radio, she would do this over and over again, until her mom one day told her, "Britney, you really can sing!". Lynne decided to do something about Britney's talent, and took her to sing in Church, where she was loved and cherished by everyone. Performing on stage, was just Britney's thing. It was all about her world and the world that was watching her. Years went by, and Britney's talent grew....she had her family a little bit sick and tired of all the singing. Lynne once said : "Britney would sing non-stop every single day to the point where it became annoying, and I had to tell her to stop". Britney began to show interest for gymnastics and as every mother in this world who wants the best for their little daughter, Lynne would drive Britney to the gym-clases which were one hour away from home. One day, Britney just felt that Gymnastics weren't her thing anymore, and it got momma Lynne worried. Later she realized that the reason why Britney couldn't do it anymore, was because she felt that she couldn't keep up with the rest, and when you start feeling that something just isn't your thing.....you stop. You decide what you want to do, Lynne said, and Britney reassured her that she didn't want to go back to gymnastics anymore.

Taking a step further in our time-line Lynne was already aware of Britney's talent, and she would take her to local talent and beauty competitions, where Britney won in some and lost in others. Lynne says that Britney got so sad after not winning a competition, which later just prooved that Britney would grow up to be a perfectionist...and there she is today. One afternoon Lynne was reading the newspaper and saw an ad that said they were making castings for the Mickey Mouse Club (MMC), a kids show that aired on the Disney Channel. Lynne decided to taker her there to audition, and that's what she did. Out of over 1000 kids that auditioned, Britney ranked in the top 6 finalists. Unfortunately, she was rejected, not because of the lack in talent, but because of her young age, 9. One of the agents there saw that Britney wasn't just an ordinary girl, and decided to hook her up with an entairtainment lawyer in New York City, Larry Rudolph. The Spears family decided they were gonna do whatever it took to take Britney to that entairtainment lawyer and that meant taking their 9 year old girl away from the small town of Kentwood (pop. 1200) and take her to the big city. The Spears did not have enough money to take the plane to New York, so they had to take the Amtrak (the name of the national railroad company in the US) and it took them over 2 days to get there. Once in New York Britney attended a performing arts academy where she learned how to sing, dance and act. When Britney turned 10, she got a role in the Off-Broadway play "Ruthless" where she played an evil little girl with a cute face. After spending a couple of summers in New York, Britney got homesick and returned back to Kentwood where she resumed her life as a normal girl. But now she was 11 years old, and Lynne decided to take her to audition for the MMC again, this time, she was accepted. Britney would become the youngest member joining Keri Russell , Justin Timberlake and J.C Chavez among others. At the MMC Britney got the opportunity to do the thing she loved the most....perform.

Unfortunately the MMC was taken down after 2 years and Britney returned to Kentwood once again where she attended one normal year of highschool, had a boyfriend and was the Prom Queen. But Britney got bored, and wanted to go back to the spotlight once again, therefore she contacted that entairtainment lawyer again and she flew up to New York and auditioned for a girl group called "Innonsense". After giving it a second thought, Britney decided to go solo, and she auditioned for a set of executives at Jive Records, they loved her and signed her up immediately. Britney was sent to the Cheiron Studios in Stockholm, Sweden to record her debut album with Max Martin (Backstreet Boys, Bon Jovi) and Rami and later back to the U.S to work with Eric Foster White.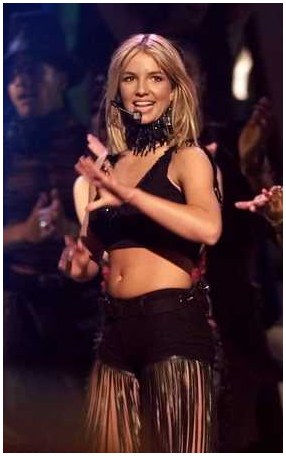 Jan 12 1999, Britney's debut album "Baby one more time" is released. The world is introduced to a new singing sensation who topped all the charts with her sexy catholic outfit video and single "Hit me baby one more time". Britney hit it big and started selling albums and remained on the Billboard charts for over a year and her album hit number 1 only a couple of weeks after it was released. Now Britney Spears had become a house hold name with over 30 million albums sold worlwide, and boy....she's here to stay.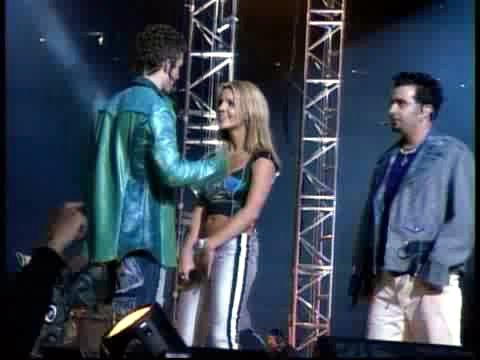 ---
Britney Spears Lyrics
Rock Room
Home
---